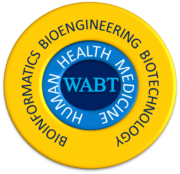 France-based, italian Prof. Joseph Tritto is director of the World Academy for Biomedicine & Technology (WABT).  This is their "take home message" for the World Health and Humanity Forum organized in Paris 17-18 March 2023
Each society is unique, each culture is unique, each person is unique and the exercise of
Freedom of expression, Freedom of creativity and Freedom of choice is the key of human values and the essence of Humanity.
The Shift of the Sustainable Developmental program from UN to a private financial cartel
must be severely antagonized and a new program must be proposed in UN: Save and Protect Humanity for his Progress.
The transformation of WHO in an Agency for Biosecurity, Biosafety and Cybersecurity is an act of Bioweaponization of WHO that doesn't fit the fundamental mission of this specialized agency on Health of UN. If this administration of USA and private financial allies want to have a global agency for biosecurity, transforming WHO in a World Security Agency,
this irregular process must be antagonized and the foundation of a new Agency on Health must be proposed to UN: Human Health Protection Agency.
Source: Fuori dal Coro
Possibly the least compromised weekly investigative jouralism program of Italian MSM